Outside agencies
"It was so helpful knowing there is somewhere safe and supportive for our young people" Social Worker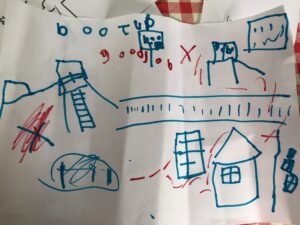 At Boot Up! Outdoor Learning, we support young people with social and emotional and relational needs referred to us from Outside Agencies such as children & families' services, social services, youth workers and youth offending team and other educational teams.
We offer 1:1 support and can plan bespoke days to fit into any Personal Education Plan or Pathway Plan that may be created for the young person.
We are happy to support TAC/EHCP/PEP meetings in support of the young person.
For an informal discussion and to decide on the correct intervention please call Jane on 07967132919 or email jane@bootup.org.uk